About Our Pilates Program
Our Danville Pilates Program focuses on the principles of utilizing core strength, body control, precision, and flow of functional movement with sequenced breath. Danville Pilates Center's program is unique in that we are an intimate studio where I work with my clients in customizing their fitness goals. My evolved Pilates program emphasizes the fundamental connection that Pilates creates between the mind and the body. Centered on creating core strength in the deep muscles of the abdomen, back, and hips, Pilates helps with better body alignment and posture. Pilates sequencing involves whole body, multi-joint movements that require full range of motion, which builds strength while helping create long, lean, and defined muscles. Pilates is an excellent modality for all people, including women who are in their pre- or post-natal stages, those who want to gain an edge in their athletic pursuits, and individuals needing rehabilitation.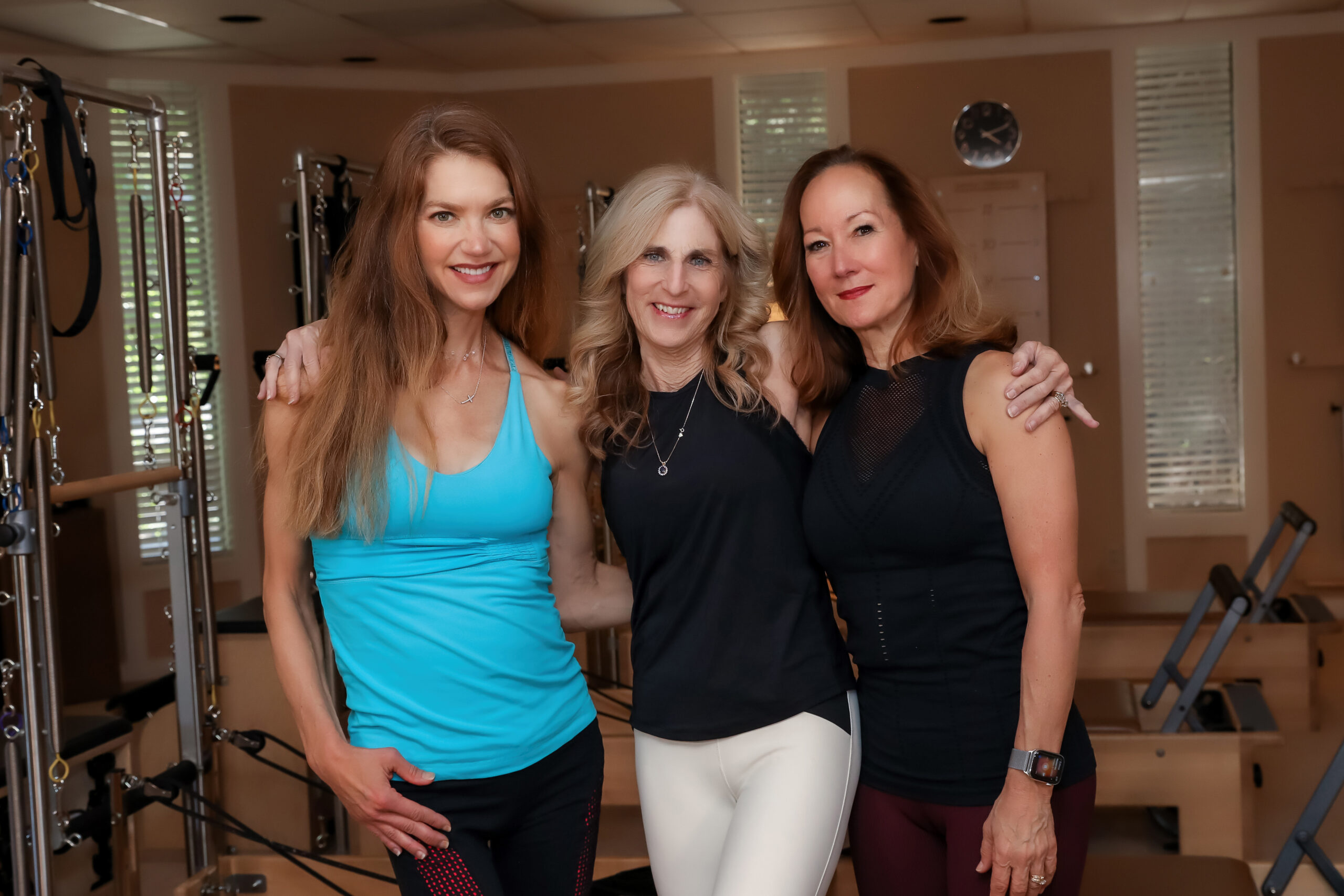 Our private and group apparatus classes use the brand new Balanced Body®, Allegro® 2 Tower of Power reformers, Studio Reformer/Towers, Clinical Reformer/Tower, CoreAligns, and Split Pedal Chairs. The equipment allows clients endless possibilities in movement and training. Each session at Danville Pilates Center is a full body workout, customizable, and always challenging and engaging.
Danville Pilates Center takes a contemporary approach to our Pilates instruction but maintains the traditional standards of precision and attention to detail. Contemporary Pilates is based on the original work of Joseph Pilates, but has been adapted to fit with modern scientific research regarding proper biomechanics. Heavily influenced by physical therapy, our Pilates instruction is informed by today's knowledge about correct, functional movement.
Betty Neal, PMA®-CPT, E-RYT
As an Instructor/Owner, I have gone through extensive & highly-respected Pilates certification programs including Polestar Pilates, Balanced Body, ITT Pilates, Stott, and IMX Pilates. I also continually attend Continuing Education workshops to keep up with the research in Pilates methodologies and anatomy training relevant to Pilates post-rehab. As a PMA certified Pilatesinstructor and a Yoga Alliance certified E-RYT 500 Yoga Instructor I observe my clients' movements, and prescribe regimens that tone and target specific muscle groups, increase flexibility, and strengthen the body to prevent injuries.
My objective in maintaining my Pilates is so that the community can come together to maintain their health through movement, a place that has cutting edge equipment and trainers for our clients, to create a social environment where relationships can be built, and a place to enjoy movement to build a healthier body.
Kim Stange
Born and raised in Bay Area, Kim has been a part of the fitness industry for more than 25 years with experience spanning from Instructor to Manager to Director. After traumatic car accident completely shattered her leg, she turned to Pilates to help with the rehabilitation process. Now her passion for sharing her love of Pilates with others is part of her everyday life.
Keeping fitness fun is her unique difference. "Whether helping seniors with balance and overall better physical condition, or a stay-at-home mom looking for some diversity, or a high school athlete seeking to compete at higher level, Pilates offers something for everybody!"
Kim's other passions involve animal rescue as well as working with individuals with specials needs, educating them on balance, control, and incorporating all the Pilates principles.
2007 Certified Power Plus Pilates, Performer & Mat Pilates certification